Gosford Park

I thought that this movie was almost the same movie as the movie clue except on a more serious note. I had a hard time keeping track of what characters were who and their were too many names to remember for characters that all pretty much looked the same. I thought that the movie started off slow and then didn't really have a great ending. I mean the mystery is solved to the watcher but nobody else. There were a couple of funny parts but it is like the murder is a joke but they try to make the ending serious.
Orange County

I thought that this movie was full of laughs but mainly only for one reason, Jack Black. I think that Black gives a good performance in a very ordinary sort of role. His character is not very original but he can still make you laugh. I think that the disfunctional family idea was supposed to be funny along with a couple of other comedy cameos, but it all comes down to Black's parts where you actually end up laughing. A good teen comedy about life and what's really important. Overall Rating: 8.4
A Beautiful Mind

This movie was totally different than I was expecting it to be. I thought it was going to be about a guy who loses his mind from pressures in his life not someone who wasn't even having those pressures. I thought that Russell Crowe was magnificent in a great role for him. I think that Jennifer Connelley compliments him perfectly in this movie. I thought it was slow for a little while but I never lost interest because you are never sure how the movie is going to turn out, and I like how it turned out.
Ocean's Eleven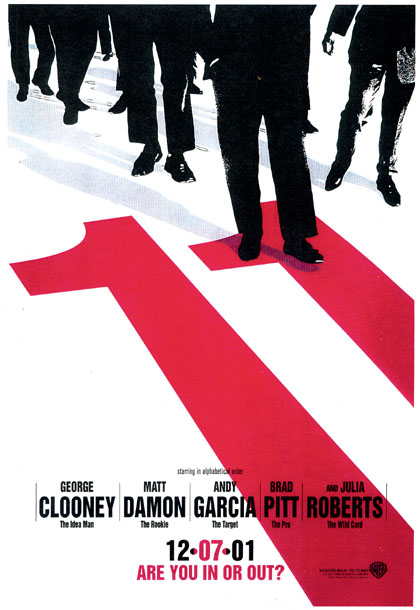 I thought that this was a very entertaining movie. I think that all of the actors did a pretty good job. I did not fall in love with Brad Pitt's character like I do in most of his movies but that is okay because usually I am not a big George Clooney fan but that is two in a row for him. I think that this movie was fun because it didn't really have too many twists and had the ending that sort of fit the movie or else it would not have been right. Not a terribly deep plot but a cool and enjoyable movie.
Shallow Hal

I thought this movie was a lot funnier than I was expecting it to be. I thought that it would be stupid because all the funny parts would be shown in the previews and I thought it was going to be a very shallow comedy. But instead it was somewhat creative and even though it had sort of a sick ending to it I thought this movie was a success. The Farrelly Brothers have not let us down as they come up with another creative comedy which always seems to have one really outrageous scene. I think that Jason Alexander makes this whole movie. Overall Rating: 8.2
K-PAX

I thought this movie was very good contrary to some of the things that I have heard from other critics. I thought that Kevin Spacey was the perfect person to play the role of Prot and Jeff Bridges does a great job as well. What I liked the most about this movie is that they leave it wide open for you to decide whether or not Prot is really from the planet K-PAX or if he is just a troubled human. I choose to believe that he is from another planet and that he chooses to take over a man's body to help others and that man.
Training Day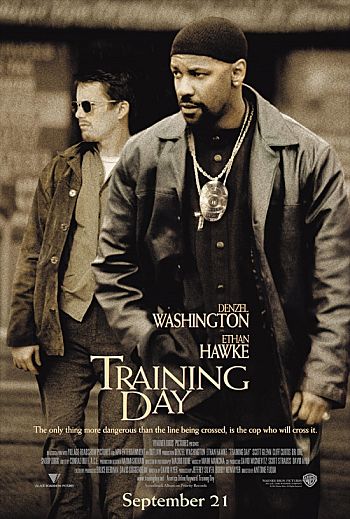 I thought that this movie was an interesting idea and could entertain many people outside of the hood but it did not make you think that Denzel Washington was that wrong. He used his powers to be a thug but he was also using his power to rid the streets of drug dealers. The movie doesn't always do a good job of letting you follow exactly what is taking place. I think some of the language used by the cops is language that many people are not familiar with. But I do think that the movie is entertaining.
Jay and Silent Bob Strike Back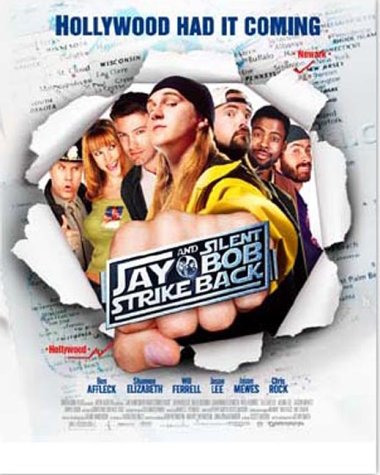 I thought that this movie was very funny. I thought that they did a very good job with combining all of the movies in which Jay and Silent Bob have been in and put little parts of them in this movie. This movie focuses on Jay and Silent Bob and even though the plot is extremely weak these two characters attitudes and adventures bring it to life. Silent Bob is not a huge important character but without him Jay would be just an annoying loser who hangs out with himself all the time. Overall Rating: 7.8
A.I.
I thought that this movie had very distinct characteristics of both Steven Spielberg and Stanley Kubrick. Almost a mix of 2001 and E.T. This movie seemed like it may have been a little too long and a couple of characters that were in the movie didn't really have much of an impact on the story. For instance the Gigolo guy. But the story was extremely creative and had a very good ending. You could never completely guess what would happen and when it does it has a unique way of doing it.