Dick Tracy

I thought this movie had a great cast and it had a good story to it. I think that it is a unique way to look at this time period which makes it original from most movies about that time. I thought it was an okay story but nothing spectacular. Very comparable to some of the followup movies to Batman. I think that it sort of has a superhero quality in a movie about crime fighting with no superhero talents. A crime movie that fits a young teen audience very well.
Tomorrow Never Dies

I thought that this was a good movie for an action movie. I thought that Peirce Brosnan does a good job playing James Bond and I can't think of anybody who would fit the role any better. I think that the action scenes are in good taste and that they don't really overdo it. I think that the villains ideas are getting a little off the wall. It seems to me like villains are running out of ideas and they are starting to get a little bit rediculous. But I guess that is how villains are supposed to be.
Planet of the Apes

I thought that this movie was good for the most part and it definitely sets up for a sequel. If there is no sequel to explain what happens when Mark Wahlberg gets back to earth then the movie doesn't make much sense and there is too much assumption about what happened. The only thing that I really didn't like about this movie is that the whole thing is a chase. From minute one Wahlberg is running from these apes. He could have been threatened a little bit more and there could have been a little bit more about their planet. Maybe a couple of humans killed.
Payback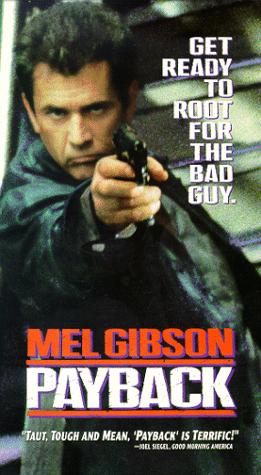 I thought that this movie was very entertaining and one that I never really heard much about when it was in the theaters. I thought that the whole idea of Mel Gibson doing everything that he does for only 70,000 dollars was pretty comical but yet they never really ever laugh about it. Also I thought that all the action was very believable and the story was interesting and fun. I thought it may have ended without much of a climax but too much of a climax would have ruined this sort of movie.
Battlefield Earth

It amazes me that they can get two actors like John Travolta and Forrest Whitaker to do a movie like this. I think that it would probably be a movie that would be fun to do but you have to know that it is going to be a bomb at the box office. The movie is just too dark and it is a similar movie to Planet of the Apes only that it is worst. The revolt in the end gets to the point of total chaos and not a carefully thought out plan. Not a totally bad idea just a bad movie.
Jurrasic Park 3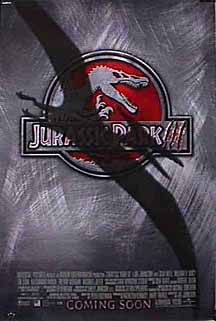 These movies got less and less scary each time they made a new one. This one I thought was a little better than the second one in some aspects and a little worse it others. I thought the second two were worst than the first one because too many people got away from the dinosaurs when confronted. This one had a couple of good additions like raptors communication and the Teradactals. Dr. Grant is becoming a modern day Indiana Jones. I think this one is slightly better than the second.
Bulletproof

I thought that this movie was a lot different than I thought that it was going to be but that is not a bad thing. I thought it was going to be a little more of a screwball comedy but instead it is just a normal movie with some humor but not an insane amount. The one thing I did like about this movie is how their is sort of a running joke throughout the whole movie between Sandler and Wayans. There isn't much to improve on this movie, it fits it's purpose pretty well but won't ever be a great movie.
Bait

I thought this movie was a pleasant surprise. I was expecting sort of a lame comedy about crime fighting. Instead I find a really entertaining movie in which Jamie Foxx gives a surprisingly good acting performance. This movie never really lets you know what is going to happen and is not too complicated to be enjoyable. It is a very realistic movie and their are no real off the wall crazy stunts. A really good rental.
Platoon

I thought this was a great movie that showed one man's view of Vietnam. The writer does a good job of making this man a moral man who is finally forced to kill because of the situation. This movie shows the struggle between two sides of Americans and two different American beliefs. The acting is superb and there are a couple of really good fighting scenes. The movie paints the picture of how these men were trapped in Vietnam and that we should respect what they have done. Overall Rating: 9.0
The Untouchables
The true story of Elliot Ness and his trials with Al Capone in Chicago in the 1920's and 30's. This movie had a couple of really good things and a couple really bad things. The good things were the acting and of Robert Deniro and Kevin Costner and ow Capone seemed to make evidence disappear. The bad things were that they just seemed like they made too many mistakes. You'd think that people that had broke the law for so long would be a little more secretive. This movie though you know how it turns out is still fun to watch. Overall Rating: 7.1
48 Hours
This movie shows a little bit of a different side of Eddie Murphy that we don't get to see very much. In this movie Eddie Murphy can still shows flashes of comedy in a rather serious film. He does a good job of playing the role that he does even if you can not picture Eddie Murphy as a convict. I thought these two made a good team and show two completely different styles of police work. This is not much like Beverly Hills Cop but sets up the role for Eddie Murphy in those films.
Charlie's Angels

I thought that this movie was pretty bad. I thought that the girls that they got were not very athletic and in this movie most of the girls were not very sexy. I thought that the plot of the movie was almost a joke and even though they tried to throw in a couple of twists the movie just ends and you are sort of wondering why this mission was important at all. It is sort of like watching someone steal a shoe and making a movie about it. I thought the casting with this movie was just as bad as the movie.
Gladiator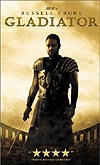 This was a masterpiece of Roman times. Everything looked so real and the story was strong and bold. I thought that Russell Crowe was the perfect man to play this role. His voice fit the role and mood perfectly. This movie lets you root for the underdog and does not completely have the perfect happy ending. The only thing wrong with this movie is that it is long and a little bit slow at times. There are some classic lines and scenes and the langueage is beautiful even though it is English. Overall Rating: 9.5
Back to the Future 3
I thought this was definitely the worst of the three back to the future movies. Something about going back in time was just not that cool. Especially because it was too far back to even worry about relatives. I think they went a little too far with this one. They should have stopped at two. I thought the movie was too simple and showed a time machine in a time where there could never have been something like that. Not like in 1955 when the creator of the time machine was already working on the components of it.
Men in Black

I saw this movie in the movie theater three times and I don't know why.
It is one of those movie that you can watch over and over but it is not
very good. It is a little funny, not really scary, not really dramatic
but entertaining. Will Smith plays a very good role and his partner Tommy
Lee Jones contrasts him well. Some of the aliens are funny and unique but
the overall story is not a very detailed story. Overall Rating: 5.4
Driven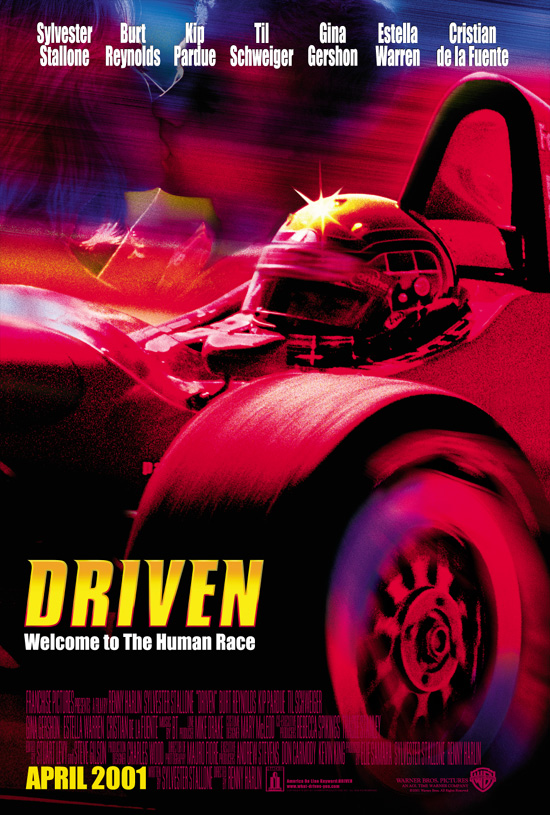 A race car driving movie starring Sylvester Stallone. This movie was a huge let down. The special effects are all computer generated and look terrible. So much of this movie is far from what a race would really be like. For instance, the driver's wife is on the radio with one of the driver's while he is in the race. This would not happen. Another unbelievable scene is the crash scene in the river. They want you to root for the racer who is out partying and not the one working hard to win. All these flaws lead to a joke of a movie.